High Value Benefit for Employees - A Legal Services Plan
Using the Legal Resources Plan is easy.
Employees are able to enroll in our Legal Resources membership plan during open enrollment through Legal Resources' website, third party administration, or via paper.
After enrollment, you will receive your membership card(s) containing contact information for your law firm.
If you need legal plan services, you are able to call your law firm directly to set up an appointment.
You can also call the Member Services Department and speak with one of our award-winning certified paralegals to answer a coverage or law firm question.
You now have a law firm on "retainer" to meet all your legal needs. Call them any time you need a service, from a simple question to a complex issue.
Legal Plan Overview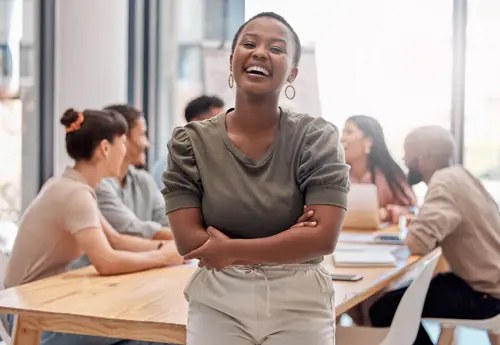 The Legal Resources Legal Plan covers the attorney fees for a broad range of the most frequently needed legal services. Our legal plan coverage ensures you, your spouse, and qualifying dependent children are protected. There are no annual usage limitations, co-pays, or deductibles for the fully covered services. Coverage may vary by employer group. Below are some of the most common services our plan provides. For a full description of legal plan coverage, check with your employer.
General Advice and Consultation
Unlimited in-person or telephone advice and consultation
Preparation and Review of Routine Legal Documents
Unlimited preparation and review of routine legal documents, including but not limited to, powers of attorney, bills of sale and affidavits
Family Law
Adoption
Divorce
Name Change
Elder Law Matters
Estate advice
Power of attorney for the member's parents
Identity Theft Assistance
Prevention services
Education services
Identity recovery assistance
Wills and Estate Matters
Will preparation and periodic updates
Advanced medical directive
Financial powers of attorney
Contingent trust for minor children
Criminal Matters
Defense of misdemeanor
Misdemeanor defense of juveniles (including first offense involving alcohol and drugs)
Real Estate Matters
Purchase, sale and refinance of primary residence
Deed preparation
Tenant-landlord matters
Landlord-tenant matters (includes hour of advice, preparation of late notice and advice on filing of suit of landlord)
Traffic Violations
Traffic infractions and misdemeanors
Speeding
Reckless driving
Driving under the influence (first offense)
Civil Actions
Representation as defendant
Representation as plaintiff
Insurance matters
Initial administrative hearing (local government commission on board)
Consumer Relations and Credit Protection
Warranty dispute
Advice, consultation and representation on billing disputes and collection agency harassment.
The Legal Resources Legal Plan provides 25% discount on pre-existing legal matters and any legal need not listed in our fully covered services, as well as out-of-network coverage.
Expanded Coverage
Any service not fully covered or listed under exclusions are still covered at 25% off the hourly rate of the attorney. This includes pre-existing legal matters and out-of-network coverage.
---
Members are responsible for all non-attorney costs such as court costs, filing fees, or any fines assessed. This summary of legal plan services is intended to provide a broad and general overview of the plan coverage that we offer. Coverage may vary for your organization. Members, please log in or refer to your Master Plan Contract for a complete description of services provided, as well as the actual terms, coverage, conditions and exclusions.
Hear what members say about the Legal Resources Legal Plan on our Testimonials page.
Thinking of Enrolling?
Group legal insurance plans are one of the fastest growing employer benefits